Lifestyle
Clean, yet true-to-life, with a heavy focus on the product and the people interacting with it. Care should be taken to show de-cluttered surroundings, while still feeling authentic and recognizable to our customers.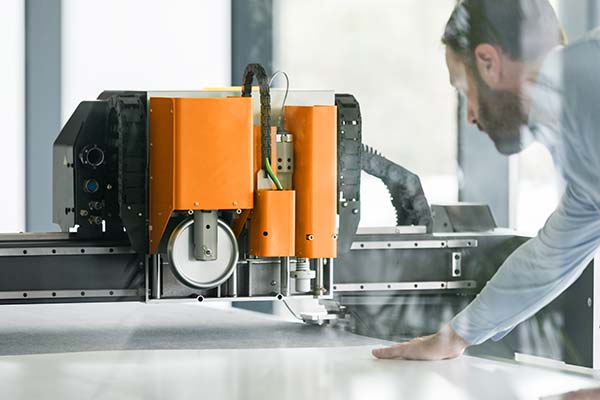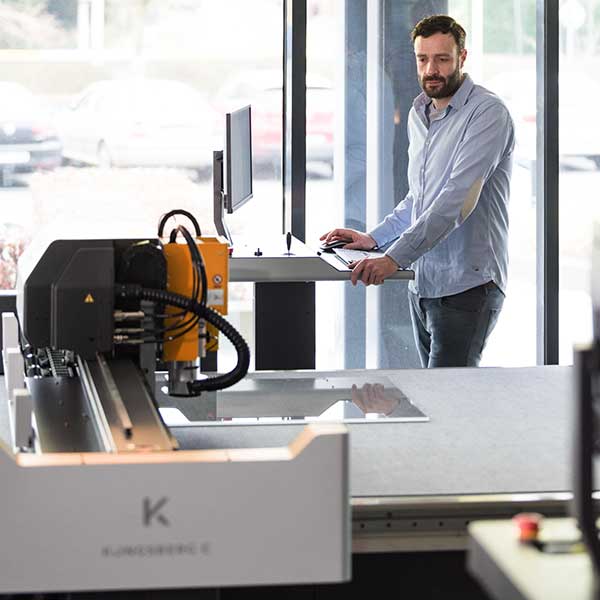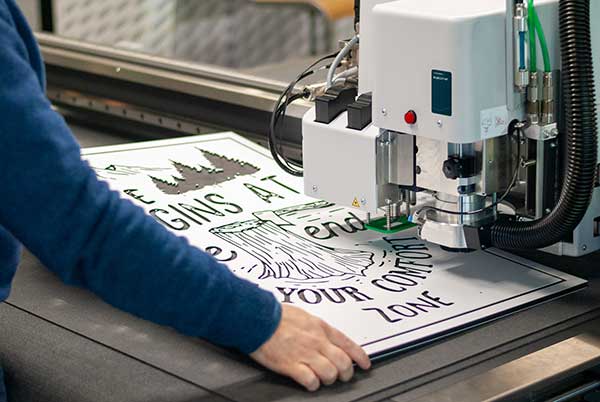 ---
Close-ups
With the main focus on the subject itself and a background that doesn't distract. The composition should be fascinating and lead the eyes of the viewer to the main subject.
Recognizable traits of the Kongsberg PCS products should be in view where possible and may be out-of-focus.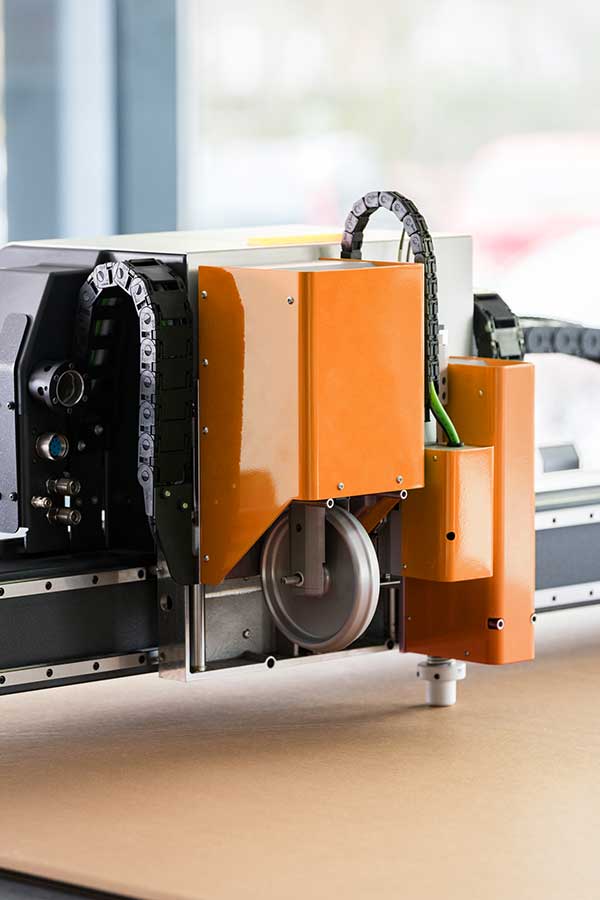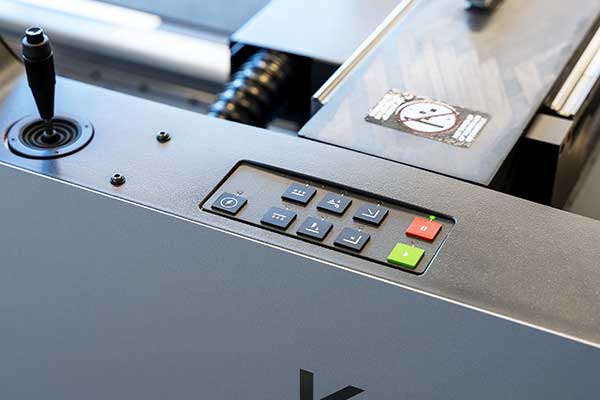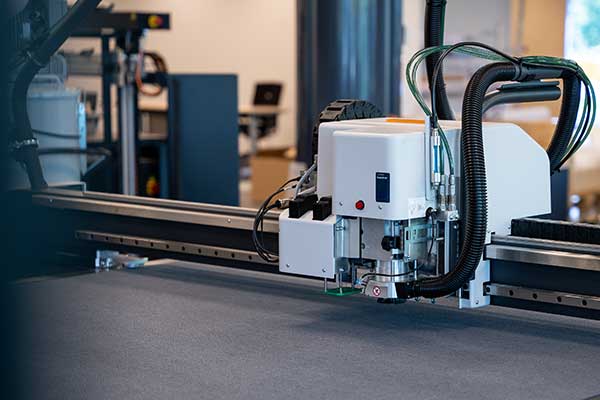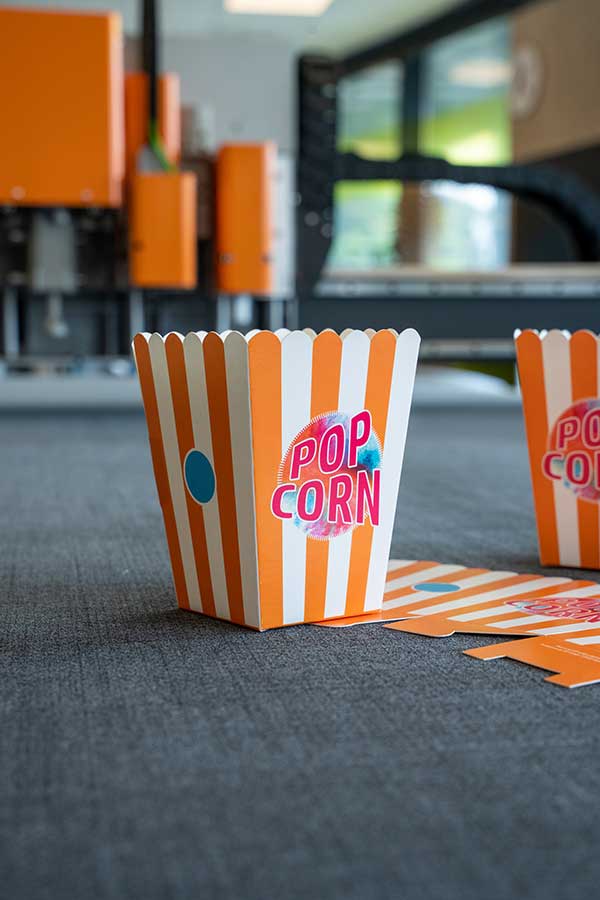 ---
Focused shots
Single products should be shot on either a white backdrop, or on the conveyor belt/underlay of a Kongsberg PCS cutting table.
The product itself should be completely in focus (smallest aperture possible), with no distractions present.