As we welcomed the brightest minds in the packaging industry for two days of networking and knowledge-sharing, the air was buzzing with excitement.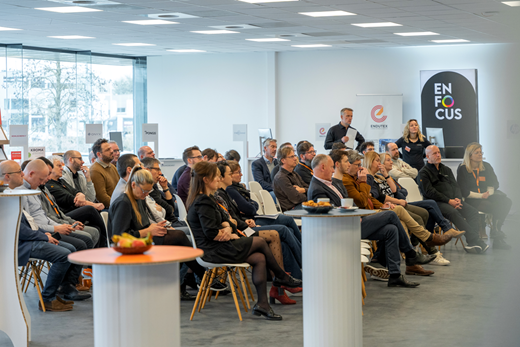 The event started with an informative introduction that set the tone for the rest of the day and attendees were eager to make new connections and explore the latest technology in the field. The agenda included insightful talks from experts in the industry, such as Bart Calis, a lecturer at Artevelde Hogeschool/College, who discussed eco design in packaging. We also had the pleasure of hearing from the co-owner and chief architect of Cartonlab, Nacho Bautista, who shared their experiences and insights.

But that was just the beginning. The demo sessions on the Kongsberg cutting tables were the highlight of the event. Attendees were able to experience the versatility and precision of the Kongsberg tables firsthand. From corrugated production to automatic roll production, the demos covered a range of applications, leaving attendees impressed and eager to try the Kongsberg for themselves.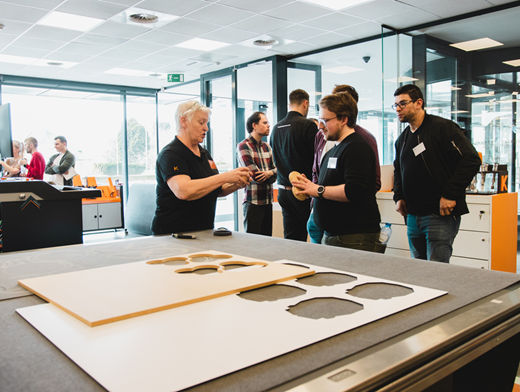 In addition to the main demonstrations, there were smaller break-out sessions that allowed attendees to learn more about the Kongsberg C64, X24, and C24 cutting tables.

The material, print, and software partners were also available for discussions, providing attendees with valuable insights into the latest trends and technologies.

A delicious walking lunch and afternoon networking session, gave attendees one last opportunity to make valuable connections and discuss their experiences. Overall, it was a resounding success, and we are thrilled to share the highlights with you in our recap video.

Watch our recap video and experience the excitement of the Kongsberg Open House Event for yourself. We hope to see you at the next one!

The following partners were present: