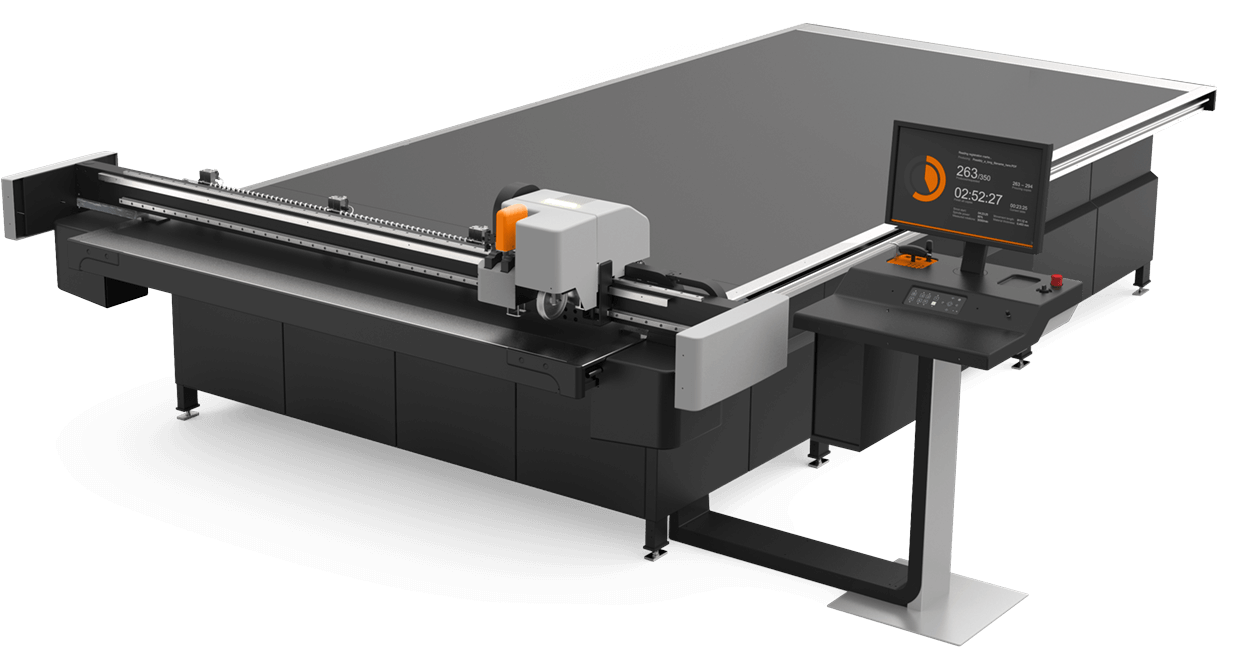 Complex production made easy on the industry's most flexible platform
In a world with rapid technology changes, it is important to invest in equipment that offers the flexibility to grow in-line with your business needs.
With the Kongsberg X you can invest in the equipment you need today with the confidence that you can easily upgrade as your business grows. Add new materials, new applications, or more capacity so that you can add volume and enter new market segments.
Max. material size:
2210 x 6550 mm 87 x 258 in
Max. speed:
833 mm/s 33 in/s
Max. acceleration
5.4 m/s2 0.54 G