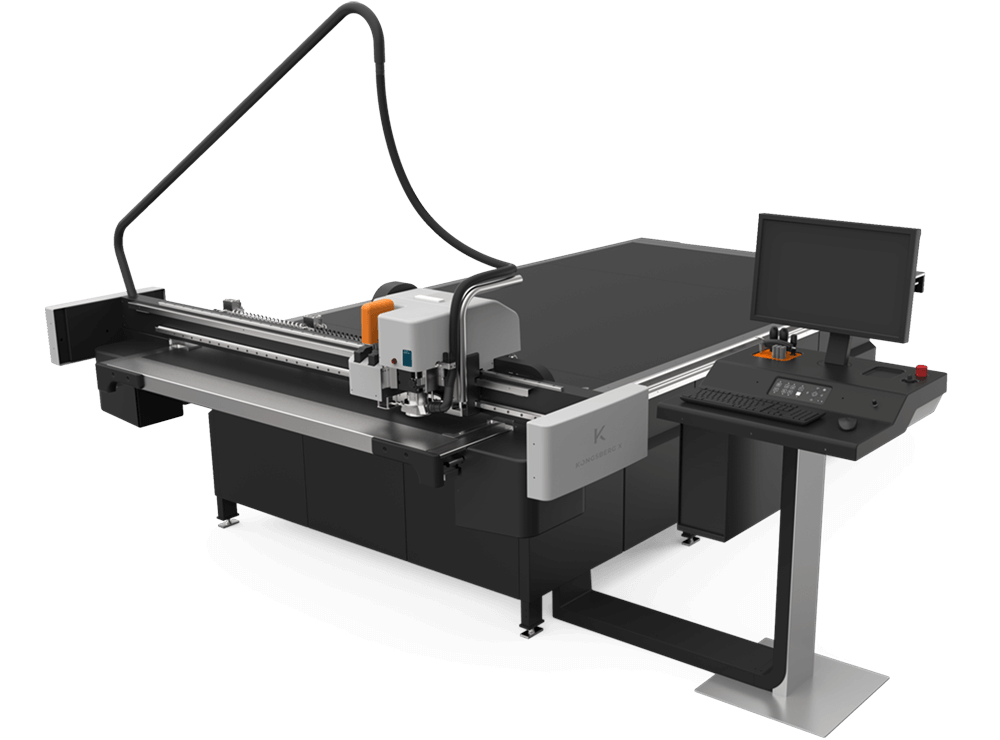 Exceptional cutting quality at a remarkable price
Kongsberg Edge cutting tables are the result of over 50 years of technical expertise and innovation. Both series grow with your business, they can be field upgraded to work faster when your company is ready.
The Kongsberg X Edge is the perfect start of your digital finishing journey. The tried and tested Kongsberg recipe of productivity and flexibility combined with best in class reliability – no compromise.
The Kongsberg X Edge delivers speeds of 30 m/min (20 IPS) with acceleration of 0.3 G (3 m/s²) and can handle the full spectrum of display, signage and packaging materials from kiss cutting vinyl to heavy duty milling and everything in between.
Max. material size:
1680 x 3200 mm 66 x 126 in
Max. speed:
500 mm/s 20 in/s
Max. acceleration
3 m/s2 0.3 G