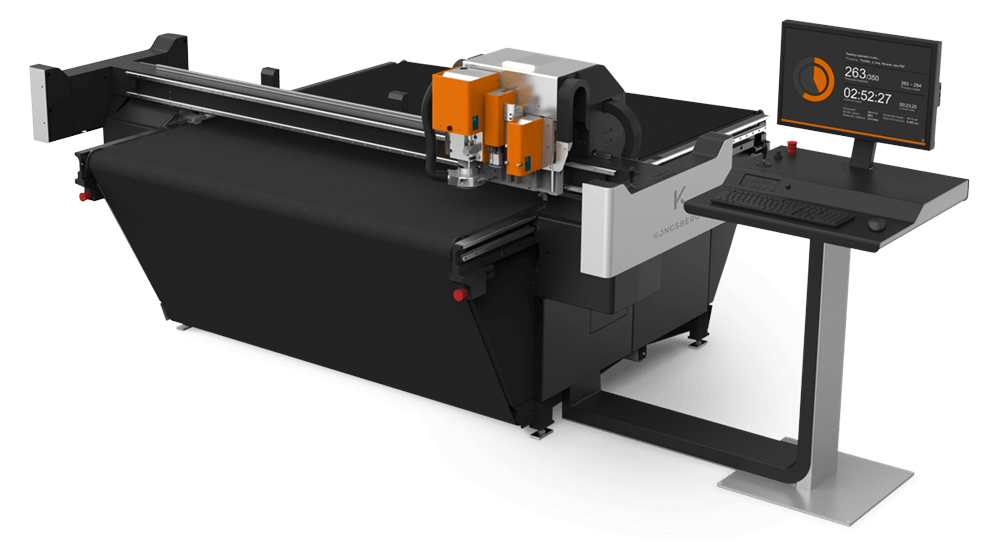 The highest performance, delivered by the industry's most solid platform
The Kongsberg C Series is built for the highest performance, redefining the possibilites of digital finishing.
The Kongsberg C offers speed (100 m/min - 66 IPS) and acceleration (up to 1.7 G) with quick and precise tool movements, making high quality digital production possible, even under the tightest deadlines.
The Kongsberg C cutting table delivers an iconic performance that is made possible by state of the art, rock solid engineering. The cutting table utilizes aerospace technology, combining an aluminum composite tabletop, a rack & pinion drive system and dynamic table mapping. These features all ensure that the table provides the greatest cutting accuracy and consistency.
Max. material size:
1680 x 1430 mm 66 x 56 in
Max. speed:
1666 mm/s 66 in/s
Max. acceleration
17.2 m/s2 1.72 G