A new collaboration between Kongsberg Precision Cutting Systems (Kongsberg PCS) and Canon Solutions America, Inc. (CSA), has seen CSA become an authorized dealer of the Kongsberg C24 and C64 - the fastest and most productive cutting platforms in the Kongsberg PCS portfolio.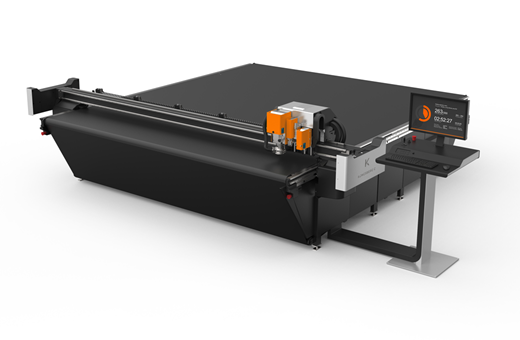 The Kongsberg C24 and Kongsberg C64 digital finishing solutions are designed to meet the increasing cutting, routing and milling demands of the packaging, sign and display, environmental graphics and corrugated industries. With advanced features and capabilities, these innovative models can provide customers of CSA - a wholly owned subsidiary of Canon U.S.A., Inc. - with capabilities that are speedy, accurate and versatile.
"As the world's first diversified provider of digital finishing and CNC cutting machines, we are excited to work with Canon Solutions America and further expand our reach in the North American market," said Matt Thackray, Vice President and General Manager of Kongsberg PCS Americas. "Canon Solutions America has a reputation for providing exceptional nationwide sales, service and support for their large format printing customers, and we believe that this alliance will provide premium performance digital finishing solutions to their customers."
Peter P. Kowalczuk, President, Canon Solutions America, Inc., added: "We are thrilled to work with Kongsberg PCS and offer their market-leading cutting tables to our customers. The Kongsberg C24 and C64 cutting platforms are a perfect addition to our Arizona, Colorado, Texas, and dye sublimation printer portfolio, and we are confident that our customers will benefit from the advanced features and performance capabilities that these tables offer."
Kongsberg PCS will provide Canon Solutions America and its customers with sales, service, and support for the Kongsberg C24 and C64 platforms. Advanced production training for customers on operations and maintenance will also be included, in addition to on-going technical and application support to help achieve optimal performance.
Click for more on the
Kongsberg C Series
, or for more on the entire range of Kongsberg cutting solutions and tools, click
here
.
For more information on Canon Solutions America, please visit
csa.canon.com
.