Digital cutting specialist builds on success with further global expansion of its leading brands
Kongsberg Precision Cutting Systems ('Kongsberg PCS'), the world's first diversified provider of digital finishing and CNC cutting machines, is marking its second anniversary as an independent company - reporting that the past year has been a period of significant growth and expansion.
"We thought it was quite ambitious to try to top the incredible success of our first year, but with our amazing, dedicated team behind us we've surpassed all expectations," said Stuart Fox, President and CEO of Kongsberg PCS. "This has been a fantastically busy 12 months for us. We've established ourselves in the global markets, and underlined the message that we are the home of the two strongest brands in the market – Kongsberg and MultiCam. We've also undergone a period of corporate structuring, with new faces and promotions from within to consolidate our position and build on the great platform of our first year."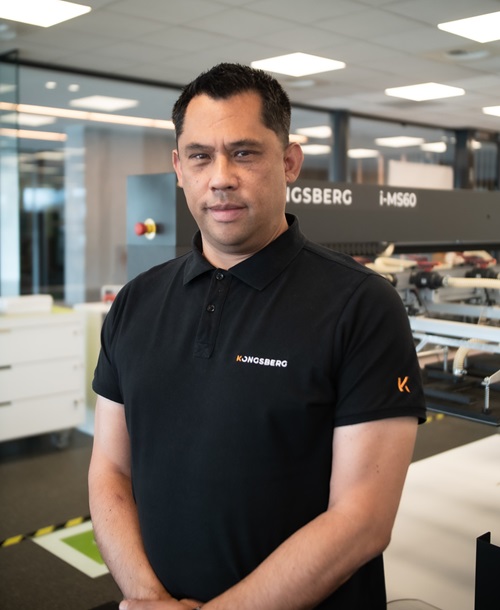 Stuart said a key goal had been achieved with a significant expansion in global distribution throughout the past 12 months. "We've established partnerships with GSW (Graphix Supply World), the leading African supplier to the sign, print, packaging, textile and graphic-related industries," he said. "We've also cemented a relationship with Global Imaging Inc, the premier US distributor for wide format equipment and supplies, distributing across North America. These agreements add to the distribution partnerships we forged in our first year, ensuring our digital finishing solutions and service technology are more widely available to customers globally."
Expanding the MultiCam brand into Europe is another objective that has been met, following its acquisition in late 2021, with the MultiCam portfolio of CNC routers, digital cutters, laser, plasma, and waterjet cutting machines now firmly a part of the Kongsberg PCS offering. "The market this has opened up to us is huge, with customers in sectors ranging from sign making to digital finishing, aerospace to automotive, sheet-metal to plate-steel processing, hardwoods to cabinet making and even thermoform trimming to plastics fabrication," he said.
The company has also invested significantly in new demo centers at HQ sites in both Europe and the US to showcase the entire product portfolio and its capabilities. "We want to ensure that customers are able to witness the power and performance of our range without having the expense, inconvenience and environmental impact of travelling half-way around the world to do so," said Stuart. "This is why we have also worked with several of our distribution partners to install our cutting tables and tooling combinations in their demo centers. In the last 12 months, Kongsberg PCS has secured a presence in new demo sites including at Dynagraph in Dubai, United Arab Emirates; KTA in Helsinki, Finland; Lexplast in Tallinn, Estonia; Lidya Group in Istanbul, Turkey; and at Getter Group in Tel Aviv, Israel. In addition, we have demo units at two Graphix Supply World demo centers in Cape Town and Johannesburg, South Africa."
After establishing Kongsberg PCS as a standalone business in April 2021, the second year has been hugely successful for the company, which Stuart attributed to the entire team. "From R&D through production, to sales and customer support and servicing, everyone at the business is living up to our goal of matching the excellence of our products by delivering a customer experience that is second to none," he said.
Looking to the future, Stuart said Kongsberg PCS is poised for continued growth and success. In addition to attending the key shows around the world, he has also revealed that the R&D team is working on exciting new developments that will be announced in the coming months.
Watch our video: 2 Years of Innovation & Success