Specialist large format and commercial graphic printer 10West has invested in Kongsberg technology to meet the growing customer demand for 'more, better and faster'.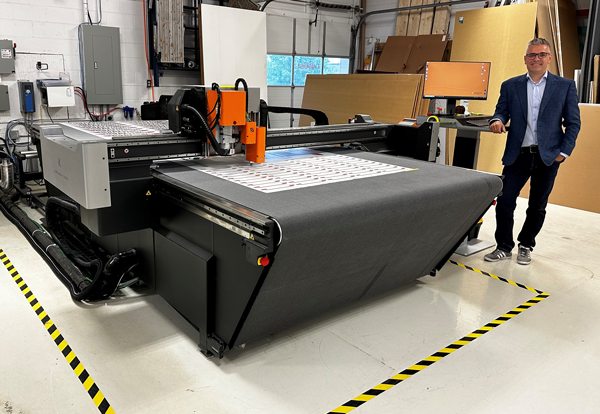 The Oshawa, Ontario-based company has acquired the Kongsberg C24 Edge digital cutting solution, together with a host of advanced tooling options, to boost production speed in order to keep up with the ever-increasing number of shorter turnaround jobs.

"We started out as vehicle wrap pioneers in the early nineties, but over the last thirty years we have grown to become a successful large format printing and national vehicle wrap company," explained Rob Tenwesteneind, brand specialist and owner of 10West. "As we continue to grow and attract an increasing volume of work, from advertising graphics and wraps through to displays vinyls, it became clear we simply needed to cut faster. The additional speed of the Kongsberg means we are able to both ensure we can meet our customers' demands while maintaining our reputation for delivering quality, as well as expanding our product portfolio and offering new services."

With its high speed of 75 m/min and 1G acceleration, the Kongsberg C24 Edge delivers the same iconic performance as its C Series stablemates, made possible by state-of-the-art engineering.

Vince Tuccitto, Kongsberg Precision Cutting Systems Territory Sales Manager for Eastern Canada, said: "This cutting table utilizes aerospace technology, combining an aluminum composite tabletop, rack & pinion drive system and dynamic table mapping for the greatest cutting accuracy and consistency. Importantly for Rob and the 10West team, the C24 Edge is designed to evolve as a business grows, and can be easily upgraded in terms of both speed and acceleration – as well as with a huge selection of tooling options to ensure it can handle any job."

Following the installation earlier this year, Rob explained the investment had not only enabled 10West to handle larger production runs in faster turnaround times, but also to add new products to its offering - including the introduction of packaging production.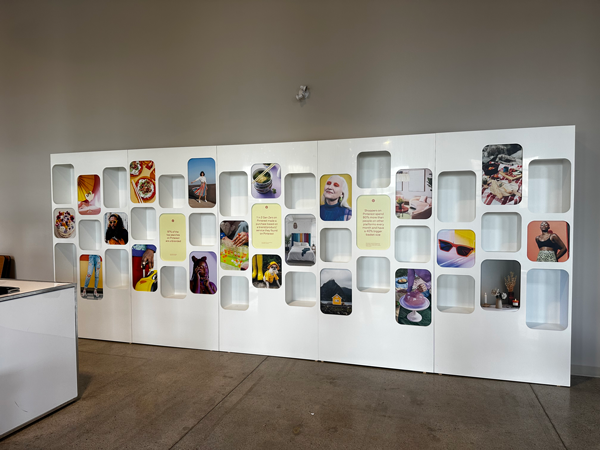 "With the speed, ease of operation and quality of the products from the Kongsberg table, we've been able to keep all our work in-house rather than having to outsource any orders," he said. "We've been able to attract new customers both through our ability to deliver against tighter deadlines, as well as offering new products that we were previously unable to produce. As we continue to grow and attract an increasing number of marketing agencies' clients, our volume and quality of work demands that we produce the best product as efficiently as possible."

Complementing the Kongsberg C24 Edge, 10West also acquired the powerful Multicut HP Head with 3kw router, vinyl kiss cutting tooling, a conveyor with roll off unit and packaging creasing and cutting tools. "We also have the specialist Braille Tool, which enables us to produce signage with the raised braille dots, which is required by customers throughout the world," said Rob.

"This new table and tooling combination has given us the confidence and ability to accept any size production run as we continue to grow our business."

For more on the Kongsberg C series or the entire range of digital finishing solutions and tools visit www.Kongsbergsystems.com.

For more on 10West, visit www.10west.ca.