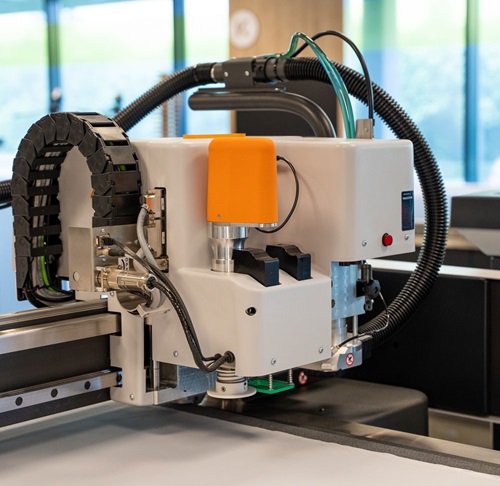 Kongsberg Precision Cutting Systems (Kongsberg PCS) will showcase how the power, performance and versatility of both its MultiCam and Kongsberg digital solutions bring designs to life, when it demonstrates six of its market-leading machines at this year's PRINTING United Expo in Las Vegas, NV.
"Following our acquisition of MultiCam last year, we are very proud to offer a Super Booth experience at the show this year. We have two adjacent booths at PRINTING United from which we will demonstrate both our market leading range of Kongsberg digital finishing tables and our MultiCam CNC machines," said Matt Thackray, VP & General Manager of Kongsberg PCS operations in America.
"We'll have the flagship Kongsberg C64 with Motorized Roll Feeder and Take-up Unit at the heart of a huge 5,500 sq ft combined booth," he said. "Visitors can see first-hand how its state-of-the-art engineering and technology, which combines an aluminum composite tabletop, rack and pinion drive system and dynamic table mapping, delivers the highest levels of cutting accuracy and consistency.
"We'll also be demonstrating, for the first time, a Kongsberg C24 with Feeder and underside camera, the ideal machine for meeting the growing demand for short-run jobs and producing samples with a die-cut like finish," said Matt. "And to complete the display of Kongsberg machines we'll also have the X24, the most versatile digital finishing device on the market. Packed with a wide range of specialty tools, the system offers speed, power and flexibility to handle a wide variety of materials, while the capability to add new tools for new materials, new applications, or more capacity means that a business can add volume and enter new market segments."
Demos will be running throughout the three days of the event. The Kongsberg PCS team will show visitors the ease, power and accuracy of using its machines and workflow software to streamline the entire finishing process on a range of materials including PVC, textiles, foam board, adhesive vinyl, corrugated, honeycomb board and acrylic. A Kongsberg X24 table will also be at the heart of software manufacturer OneVision's booth (#N2415), as the company showcases the integration of its end-to-end automation software, from file input to printing, embellishment and finishing.
Kongsberg PCS will also be demonstrating its MultiCam Apex 1R and Apex 3R routers, alongside its new Celero 4 flatbed digital finishing cutter. Russell Boudria, MultiCam Director of Product Management, said the team was looking forward to meeting customers face-to-face and showcasing the performance, quality and value of the proudly 'American Made' machines.
"With the Apex 3R CNC router, businesses benefit from a number of features standard with the machine that they might normally only get when buying much more expensive routers," said Russell. "It features a heavy, all-steel tube frame that ensures durability and makes it more rigid, which reduces vibration and improves routing quality. The Apex 3R includes the EZ Control operator interface so users can start routing right away and have minimal interruption in work processes, while a three-axis motion control system gives tight control over routing quality for precision and quality cutting."
Also on display at booth #C5207 will be the Apex 1R, designed for smaller businesses or shops but still offering the same great performance you expect from a MultiCam router. "Constructed from a single-piece welded steel frame along with an aircraft-quality steel gantry, the Apex 1R also features cast gantry supports which greatly dampen vibrations," he said. "We look forward to showing how the helical racks on each axis provide smooth motion and tight control for precise and quality cutting."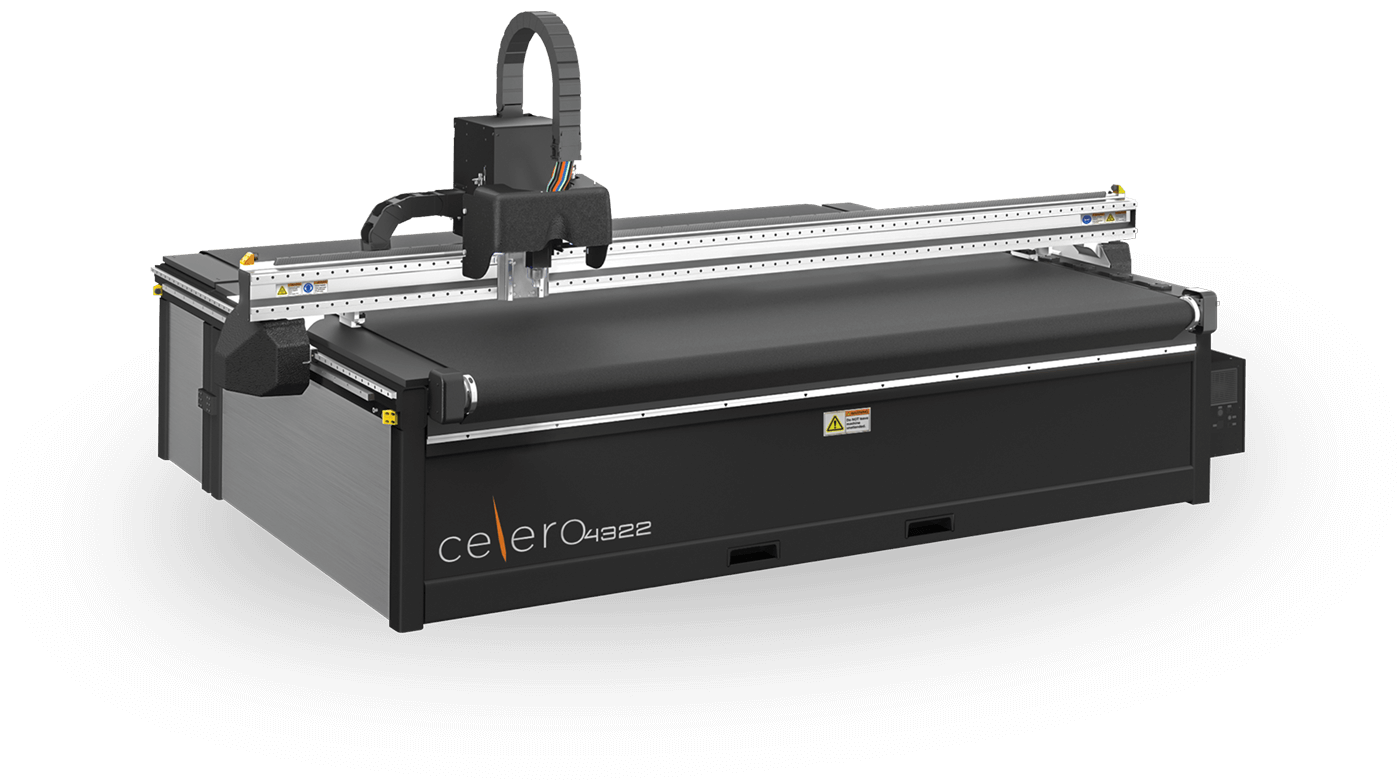 The team will also showcase the latest innovation in the MultiCam range, the Celero 4 Digital Cutting System, uniquely designed for graphics, signage, display, and packaging applications. "We're really excited to be demonstrating the Celero 4 flatbed cutter and router in Las Vegas," said Russell. "The wide format capabilities will offer new applications to businesses, with the Celero able to cut up to one 10-foot roll or two 53-inch rolls side by side."
Demos of the MultiCam machines will highlight the power, speed and accuracy of routing and knife cutting a range of materials including acrylic, aluminum, sign foam/precision board, canvas, vinyl, foam core and PVC. "Some of our demos will include mixed media layering and thread milling, showing the ease of combining materials such as acrylic, aluminum, and sign foam together," said Russell. "We're all excited for this year's PRINTING United and look forward to welcoming visitors to our booth."
To see the Kongsberg C64, C24 and X24 in action or to discuss digital finishing solutions, visit the Kongsberg PCS team at Booth #C4807, Central Hall at PRINTING United. To see the MultiCam Apex 1R, Apex 3R and Celero 4 in full flow, or to discuss your CNC routing needs, visit the MultiCam team at Booth #C5207, Central Hall.
For more on the entire range of digital finishing solutions and tools from Kongsberg PCS, visit www.kongsbergsystems.com. For more on the complete range of CNC cutting solutions and tools from MultiCam, visit www.multicam.com.