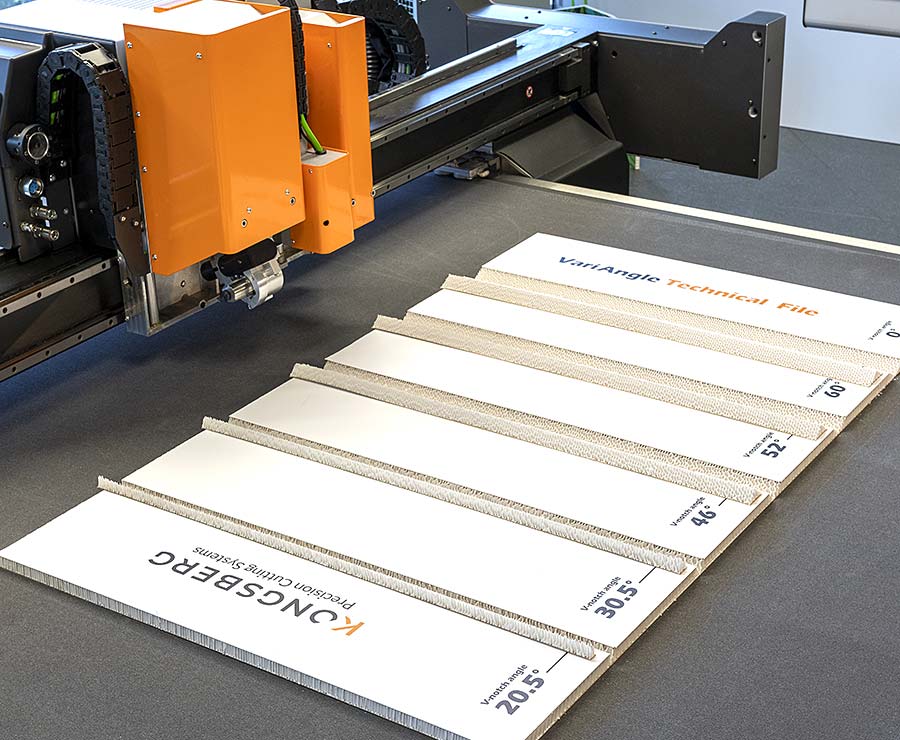 Kongsberg Precision Cutting Systems ('Kongsberg PCS') will be showcasing its latest innovations for the sign and display market at this month's FESPA Wide Format virtual event.
The company will unveil a new, compact table - the latest in its market-leading Kongsberg C Series and the smallest high-speed production table on the market - at this unique event in EMEA. Company President Stuart Fox and VP Sales EMEA, Russell Weller, will also be taking part in the FESPA Innovations & Trends (FIT) live series, on 26 May, during which further details of the table will be announced.
"As businesses throughout the sector continue navigating this new normal, it is becoming increasingly important to invest in technology that not only delivers on efficiency, but also the high quality demanded by customers," said Russell Weller. "We are delighted to sponsor an event that demonstrates the latest technological innovations, which can help businesses meet the ever-growing challenges of today while also looking to their future development and success."
As well as unveiling the new Kongsberg C table, the company will give the live online audience an exclusive look at the latest innovations from Kongsberg PCS, including the unique VariAngle tool. "The VariAngle is truly a breakthrough innovation for the industry," said Russell. "It enables cutting at any angle from 0o to 60o at high speed and eliminates the need to change tools, resulting in faster setup times and an uplift in cutting speed - all while delivering total freedom in the design of 3D creative displays," he said. "The VariAngle live demos will give many their first opportunity to see how the tool makes existing Kongsberg C and XP tables completely self-sufficient and capable of delivering any creative design."
Russell added that a second presentation – again, live from the company's own Customer Experience Center in Belgium – would then highlight how the Kongsberg Motorized Roll Feeder delivers accurate and efficient cutting of soft signage materials, eliminating inaccurate cuts on soft signage jobs due to wrinkles, stretch distortion or imperfectly rewound rolls. The third and final live demonstration will focus on milling applications, with the team demonstrating the many capabilities of the Kongsberg X24 digital finishing table and the tooling specifically developed to simplify and speed up jobs.
The Kongsberg Precision Cutting Systems virtual booth will be hosted by the EMEA sales team, who will be on hand to share further information on its range of digital finishing tables, as well as the variety of tools and automation solutions developed to improve quality and efficiency.
To visit the Kongsberg booth and to register for free for the presentation and live demonstration events, complete the FESPA Wide Format registration and follow the instructions.
For more on the new VariAngle tool, Motorized Roll Feeder and the entire range of Kongsberg digital finishing solutions, click here.