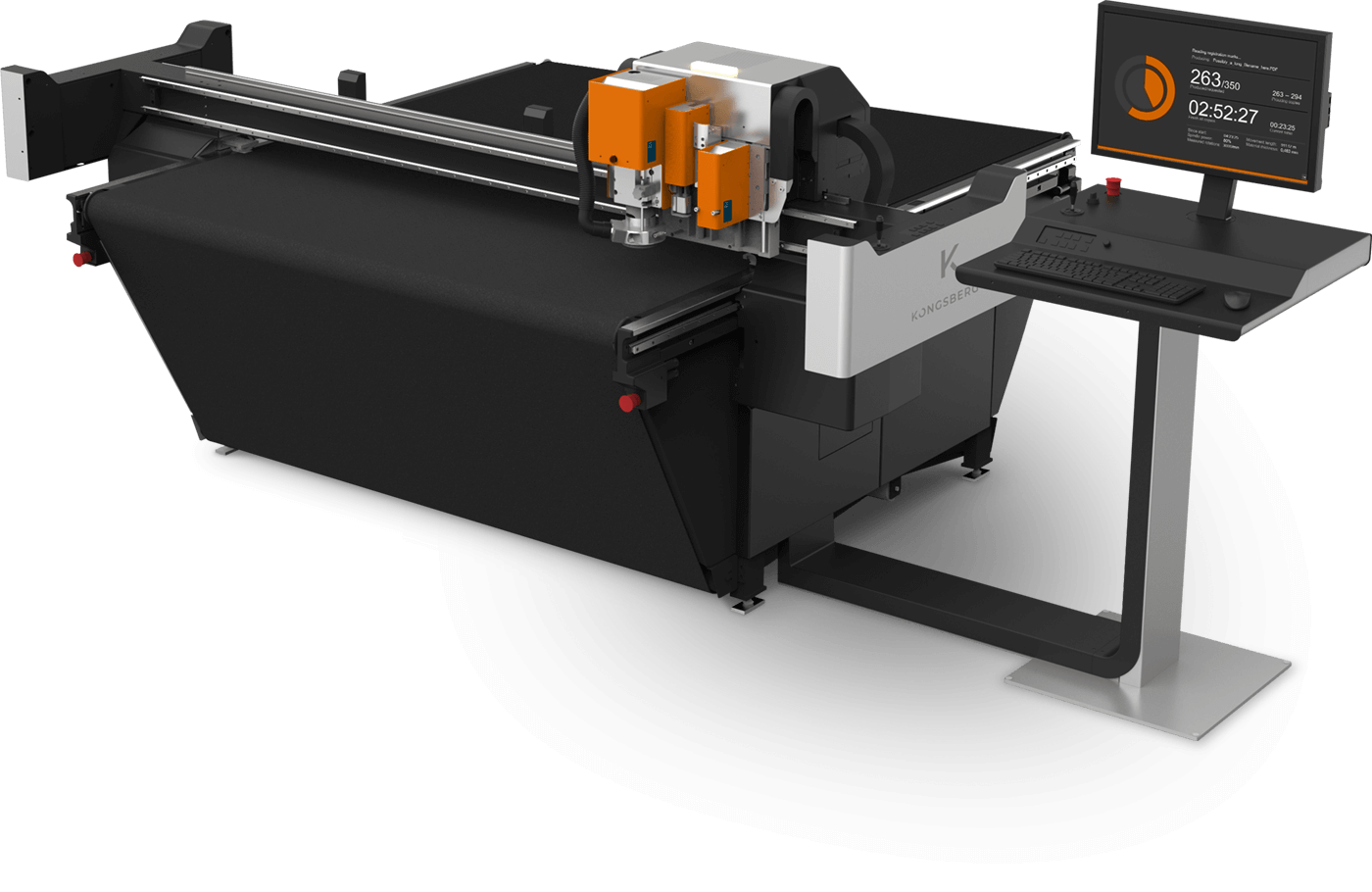 Kongsberg Precision Cutting Systems (Kongsberg PCS) has today announced the expansion of its C Series range of digital finishing tables with the launch of the compact new C20 – the smallest high-speed production table on the market.
The new Kongsberg C20 packs all the professional features of the market-leading Kongsberg C Series – renowned for being the most productive cutting tables available - into a compact size of just 1.6m x 1.4m. While the C20 is the smallest in the Kongsberg C Series range, it retains all the same professional features and specifications as its bigger counterparts.
"We know that industrial manufacturers, as well as small sign shops, require a high-speed cutting table to keep up with the manufacturing process, but floorspace comes at a premium," said Stuart Fox, President, Kongsberg Precision Cutting Systems. "The high cost of owning or renting space is a serious problem for many in the sign and display market. With the new Kongsberg C20, there is no longer any need for those businesses to compromise on production and quality due to a lack of available space."
State-of-the-art, rock-solid engineering ensures the Kongsberg C Series delivers the highest levels of performance. The cutting table utilizes aerospace technology, combining an aluminum composite tabletop, a rack and pinion drive system and dynamic table mapping, which together deliver the greatest cutting accuracy and consistency. Multiple tool combinations are available during production, and the tooling system includes a material thickness probe and an optional camera for registering printed and un-printed material.
"As with our entire C Series range, Kongsberg high performance tooling has been specifically developed to further increase throughput and quality for users," added Stuart. "The Kongsberg C20 is an investment that will help drive the owner's creativity and production to new levels.
"Achieving optimum performance from a significantly smaller footprint is a real game-changer for the sign and display market."
For more on the Kongsberg C Series range, visit www.kongsbergsystems.com/cutting-systems/c