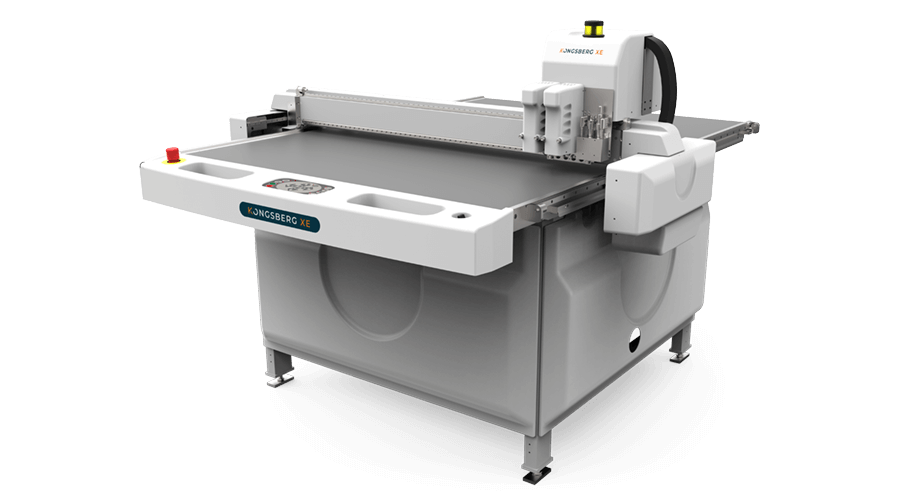 Dieless digital cutting and creasing for folding carton packaging
Fast and accurate dieless finishing of folding cartons.
The Kongsberg XE10 is designed to provide a fast, high quality solution for sample making and short run production of folding cartons.
Assisted by a rack-and-pinion X/Y drive with precise motion control, a fast servo system and comprehensive tool set, the Kongsberg XE10 tables deliver high operational speed and precision. The Kongsberg XE table can process a wide range of packaging materials: folding carton, single flute corrugated board, and synthetic materials such as polypropylene, to name a few. The Kongsberg XE10 table also provides an excellent solution for the production of varnish blankets for offset printing.
Max. material size:
800 x 1100 mm 31.5 x 43.3 in
Max. speed:
1066 mm/s 42 in/s
Max. acceleration
12 m/s2 1.2 G