Visitors to next month's Graphics Canada Expo will see first-hand how the power, performance and versatility of Kongsberg Precision Cutting Systems' digital finishing solutions bring designs to life, when the company showcases two of its market-leading machines.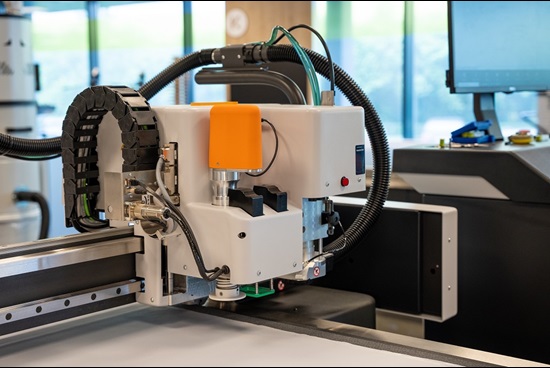 The world's first diversified provider of digital finishing and CNC cutting machines will use its 1,200 sq ft booth at the event – which runs from May 11-13 at Toronto International Center – to demonstrate the capabilities of both its best-in-class MultiCam APEX 1R router and its modular Kongsberg X24 table.
"We are looking forward to running live demos of both of these impressive machines throughout the three days of the event," said Matt Thackray, VP & General Manager of Kongsberg PCS operations in America.
"We will showcase the incredible MultiCam Apex 1R CNC router, designed for smaller businesses or shops but still offering the same great performance you expect from a MultiCam router," he said. "Constructed from a single-piece welded steel frame along with an aircraft-quality steel gantry, the Apex 1R also features cast gantry supports which greatly dampen vibrations.
Highly effective engineering and manufacturing processes mean the Apex1R offers maximum versatility, and can easily be integrated into existing workflows. "An all-new knife system that offers both oscillating and non-oscillating capabilities is standard on the Apex1R CNC Router, along with an optional second knife system," said Matt. "A linear tool changer also comes as standard, and the Apex1R has the capacity to hold up to eleven knife and spindle tools – packing enough punch to handle any job - while the helical racks on each axis provide smooth motion and tight control for precise and quality cutting.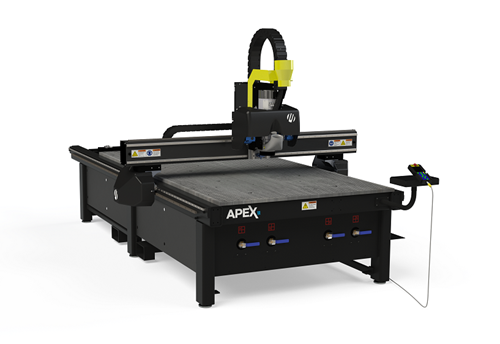 "We are incredibly proud of our innovations and are always excited to conduct live demos to show just how effective and efficient they are," added Matt. "We'll showcase how these advanced solutions enable businesses to streamline workflows and automate production to boost efficiency. At the same time, designers and operators feel empowered with the creative freedom that enables them to generate the ideas that will drive the future of their business.
"With that in mind, we're also looking forward to demonstrating the capabilities of the Kongsberg X24, easily the most versatile digital finishing device on the market," he said. "In today's volatile world, where both customer demands and capabilities of technology change rapidly, it is important to invest in equipment that offers the flexibility to grow in line with business needs.
"Packed with a wide range of specialty tools, the system offers speed, power and flexibility to handle a wide variety of materials and can easily be upgraded as a business grows," said Matt.
To see the MultiCam Apex 1R and Kongsberg X24 in action, or to discuss your digital cutting and routing solution needs, visit the Kongsberg PCS team at Stand #5412 at this year's Graphics Canada Expo, 11-13 May 2023.
For more on the complete range of CNC routing and tools from MultiCam, visit www.multicam.com. For more on the Kongsberg X series or the entire range of digital finishing solutions and tools from Kongsberg PCS, visit www.Kongsbergsystems.com.