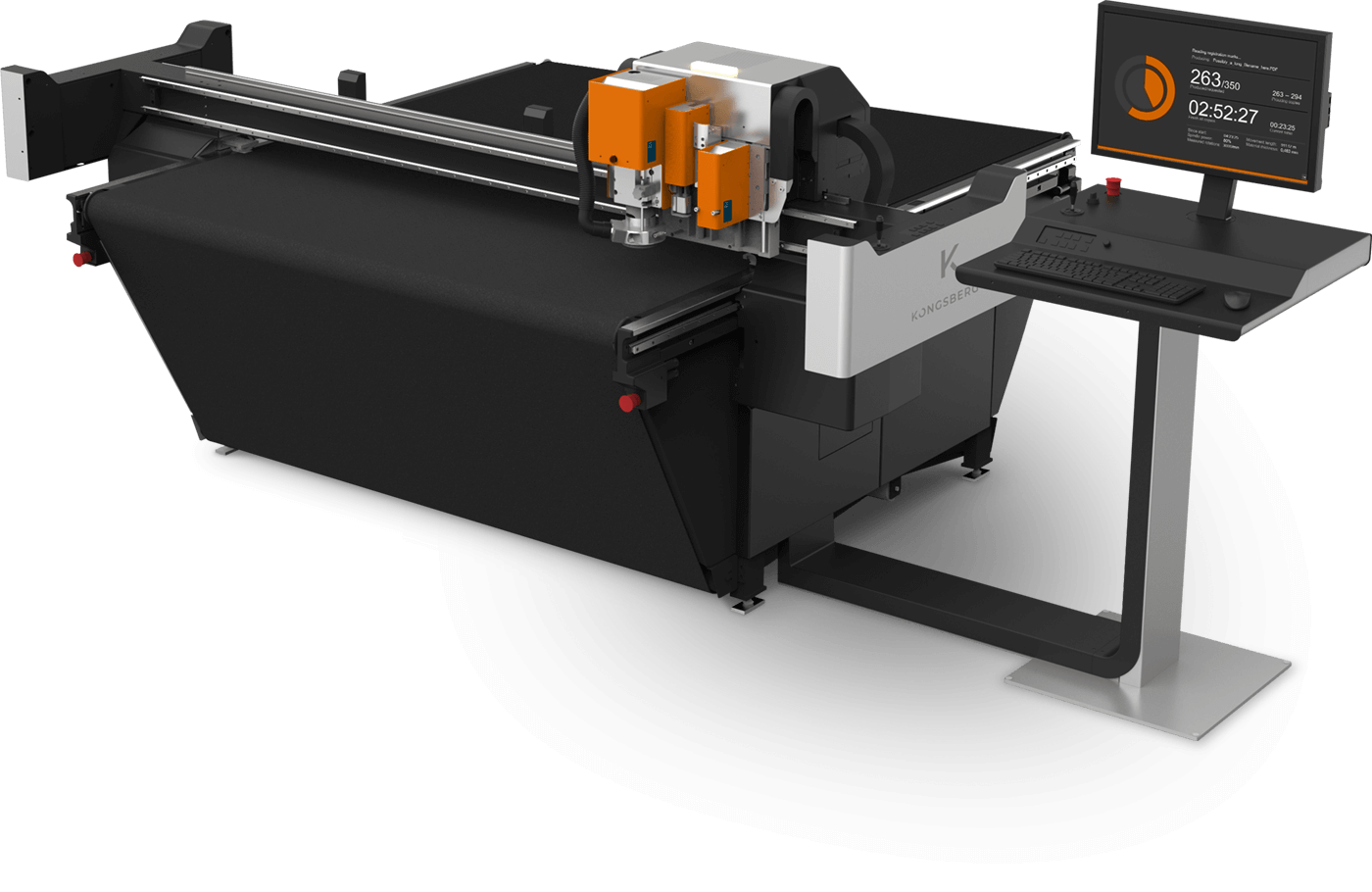 Kongsberg Precision Cutting Systems (Kongsberg PCS) will be showcasing its latest innovations at this month's China Print 2021 trade show.
Across the five-day event at the New China International Exhibition Center (NCIEC) in Beijing, the Kongsberg PCS team will be on hand to meet visitors and show a series of presentations and demonstrations – including the company's innovative VariAngle tool and new compact C20 digital finishing table.
"As businesses throughout the sector continue navigating the 'new normal', it is becoming increasingly important to invest in technology that not only delivers on efficiency, but also the high quality that customers still demand," said Jim Gao, Kongsberg PCS Sales Account Manager for Greater China region, who will be at the Kongsberg PCS booth throughout the trade show. "China Print is one of the industry's leading events, and we are delighted to be able to show our customers, new and old, the latest innovative cutting tools and solutions Kongsberg has developed," he said.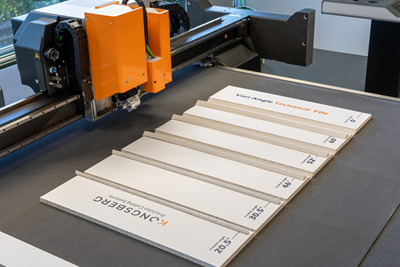 Visitors can expect a close-up look at the new C20, which is the smallest high-speed production table on the market, as well as the Kongsberg Motorized Roll Feeder for soft signage. Customers interested in taking their display creations to new levels will also be interested to see the VariAngle, for the Kongsberg C and XP range. "The tool enables cutting at any angle from 0o to 60o at high speeds, and delivers total freedom in the design of 3D creative displays, while also resulting in faster setup times and an uplift in cutting speed," added Jim. "Our demos and presentations will give many their first opportunity to see just how the tool makes existing Kongsberg C and XP tables completely self-sufficient and capable of delivering any creative design."
China Print is held from June 23-27, with exhibitors from all around the world presenting their latest technologies and products, covering the complete range of printing equipment.
The Kongsberg PCS team will be on stand 018 in Hall E1, alongside X-Rite and Esko, at the event held on June 23-27, 2021. To find out more about Kongsberg PCS and its range of digital cutting solutions and tools, please visit www.kongsbergsystems.com.