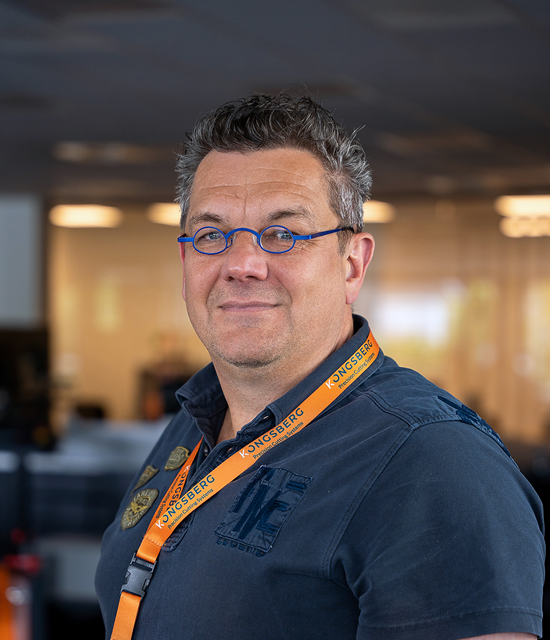 "Now is the time to invest in the technology and tools that can simplify your working environment and take your business to the next level. This will ensure you can not only overcome the challenges faced today, but also prepare for the needs of tomorrow" - Frank Adegeest, VP Product Strategy & Business Process, Kongsberg Precision Cutting Systems
Historically, hand finishing was always seen as a sign of quality – and is still seen as such in many markets. However, with hand finishing, consistency remains a challenge. In today's demanding, fast-paced world of sign, display and even packaging, demand means the care and attention of hand finishing is not sustainable for a business with its sights set on improving quality, speed and cost goals. But does moving to digital finishing mean substituting quality over quantity? No, it does not. What it means is that you - and your customers - can now benefit from more versatility, efficiency, quality and importantly, safety.
Customers demand accuracy, consistency and efficiency
Customer demand for increased accuracy, consistency and efficiency had already grown due to shifting consumer trends, but dramatically increased in the wake of the global pandemic. You're now facing pressure for:
better printing and finishing - both for in-store applications and packaging for the booming e-commerce market
increasing calls for shorter runs among e-commerce brands
further demand for more personalized packaging
and - as many countries of the world begin re-opening to consumers – a returning demand for more regional and localized in-store marketing campaigns
Unattended operation
Overall Equipment Efficiency (OEE)
Many digital printers, particularly smaller outfits, have faced considerable hurdles when looking to invest in in-house digital cutting machines, which can help meet the challenges of today. But now, things have changed.
Innovation is key to success today, and tomorrow
Necessity might well be seen as the mother of invention, but customer needs are undoubtedly what drives innovation. Businesses might historically have been required to house an array of equipment to handle a range of different materials, applications or finishes, but technological advances mean previous obstacles, such as a lack of space or prohibitive costs, are no longer the issues they once were. Today, many of these tasks can all be handled with a single digital finishing machine.
Robust, industrial devices that deliver reliability, consistency and maximize productivity have addressed today's key pain points. They have also simultaneously removed the obstacles which have, until now, prevented many businesses from investing in their own digital finishing equipment.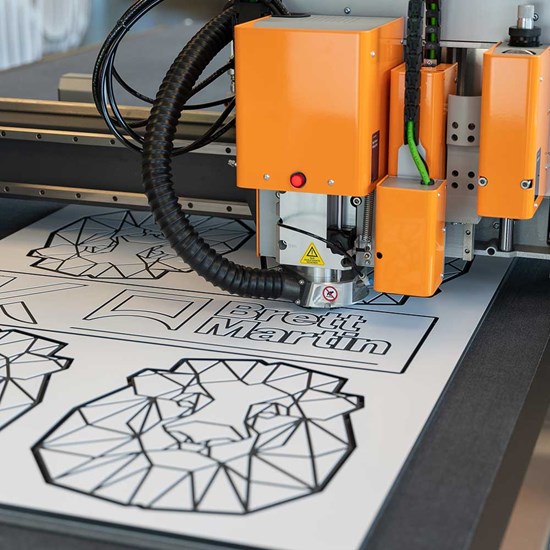 A tool for every task…and every design idea!
As brands seek to capture market share with standout POS and packaging designs, how is a small business supposed to cope with the continued development of new substrates? Having the right tools to handle these new processes manually is simply unrealistic. Thankfully the advances in digital tooling technology have kept pace.
While the challenge for tool developers has been to ensure they meet the objective of delivering the highest quality performance at the most reasonable cost, the gains to your business are many. Not only do you benefit from new tools developed to achieve specific tasks, such as an innovative new enhancement in knife blades or entirely new router bits, but these same advances also deliver new freedoms and boost creativity in design.
A tool for every task – and substrate
With increased demand for more environmentally friendly and potentially lower-grade materials, the ability to work with new, different substrates empowers you with the freedom to design innovative creations which had previously been impossible to manufacture, and therefore pointless to conceive. This shift provides the double advantage of delivering against customer demand for innovative new product design, while protecting you against prohibitive cost implications.
All of this means the solution is clear – an investment in digital finishing may previously have required lots of space and significant investment, but today there is more choice available to small businesses who realize the time has come to switch their mindset and business to digital finishing.
Frank Adegeest is VP Product Strategy & Business Process, with Kongsberg Precision Cutting Systems