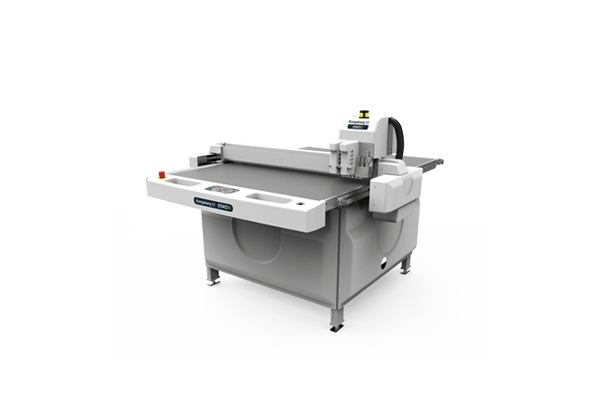 XE10
Work Area
800 x 1100 mm
(31.5 x 43.3 in.)
Max. Speed
Max. Acceleration
1.2 G
The Kongsberg XE10 is a table for short run die-less cutting and creasing of unprinted small format sheet materials.
Move your mouse over the hot spots for more info on features
Space efficient footprint
The Kongsberg XE10 has a space-efficient, small footprint. Its work area measures 31.5" x 43.3" / 800 mm x 1100 mm. It can accept materials as large as 39.4" x 59.1" / 1000 mm x 1500 mm.
Extensive tool range
The Kongsberg XE10 features a tooling system which has been modified to satisfy folding carton requirements - and is fast to install and maintain.
Rack-and-pinion drive system
Assisted by a rack-and-pinion X / Y drive with precise motion control, a fast servo system, the Kongsberg XE10 tables deliver high operational speed and precision — with easy operation.
Sandwich steel construction
The Kongsberg X series features the famous, rock-solid Kongsberg tabletop construction that will never warp or go out of level, even after decades of heavy use.
Superb finishing quality
The lightning-fast motion, combined with superb accuracy, increases f inishing productivity and quality. The tooling system was designed for fast, trouble-free tool exchanges or replacement.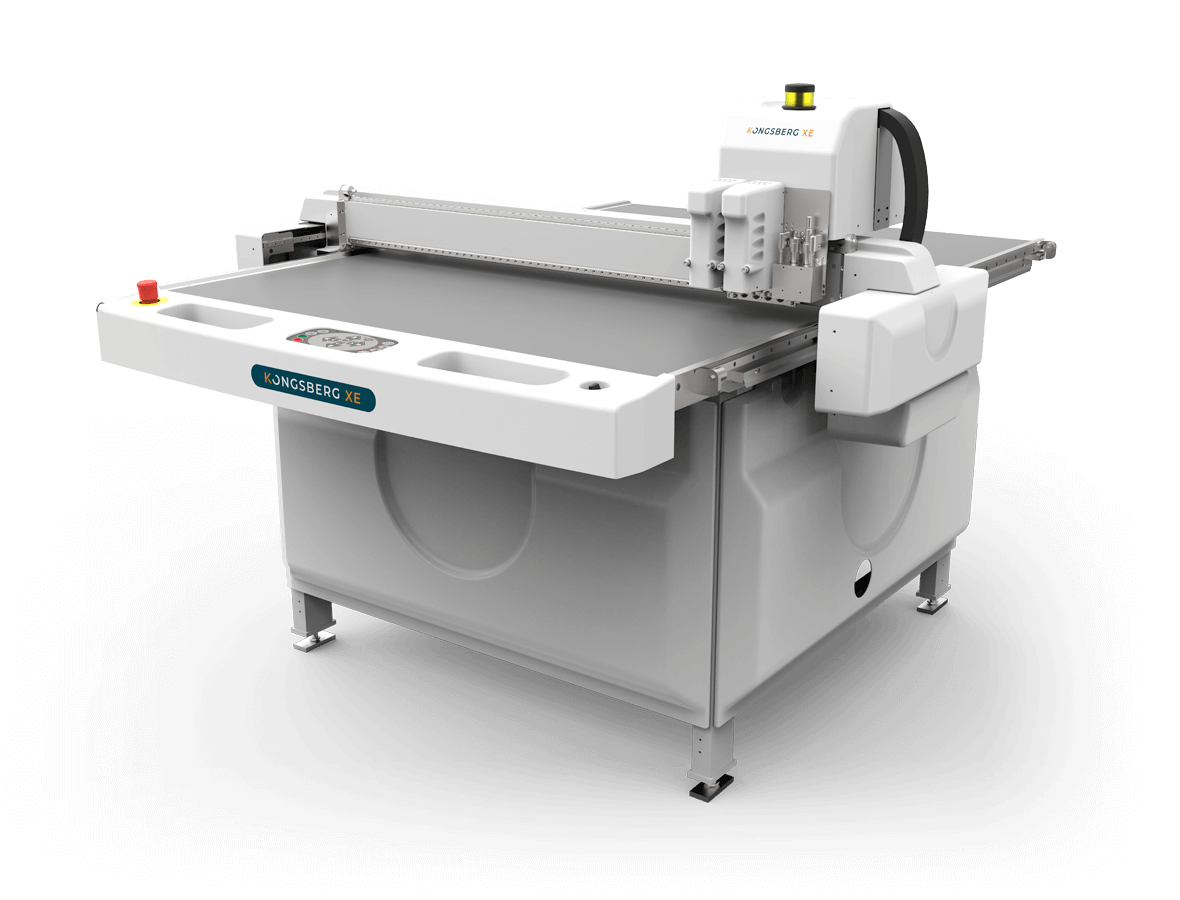 Let's discuss
Want to talk to a specialist? Just leave your contact info below and we'll get back to you.
Look for a cutting table
for a different application